Hemp hurds.
Hemp hurds are mixed with a combination of lime products to produce a light weight, insulating, breathing material.
Casting Hemp
This hempcrete is cast around a timber framework. This is achieved by tamping down between shuttering, or it can be sprayed against a formwork (permanent or temporary). Internally a variety of finishes are possible. In this example the framework has been left exposed and the hempcrete finished with a natural paint.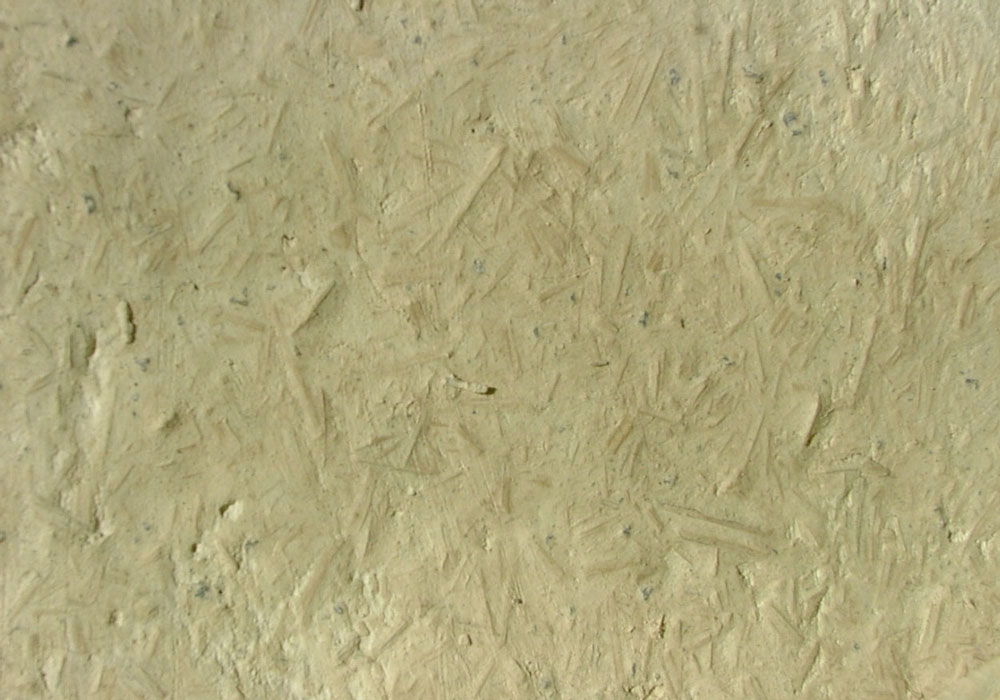 Hemp Plaster
Internally the hempcrete can be finished with a lime plaster which can be then painted with breathable natural paints.
Lime Render
Externally the hempcrete is finished with a lime render which can be painted with breathable natural paints.